Cartography of leprosy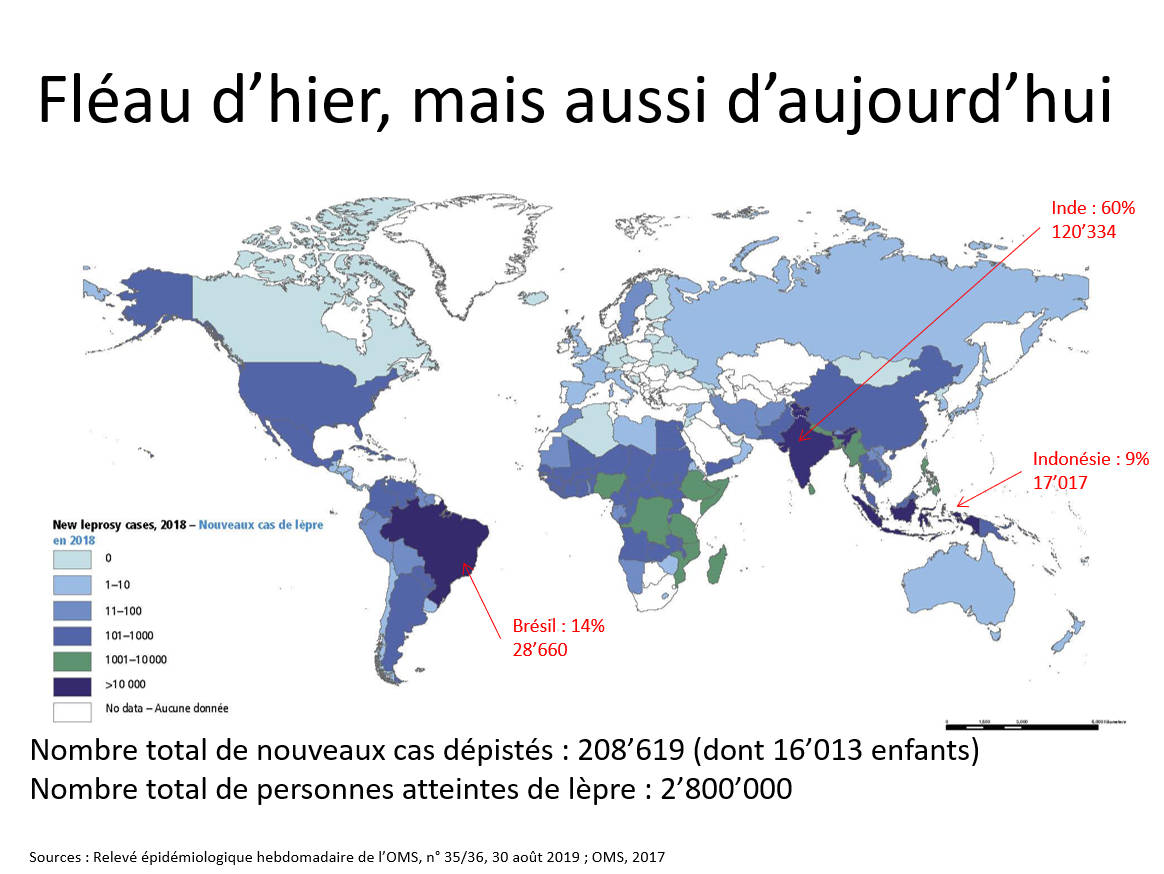 More than 2'800'000 people around the world are affected by leprosy. In 2019 alone, around 209'000 new cases were identified, including more than 16,000 children.
Regarding new cases of leprosy, more than 60% were detected in India (120'334 new cases), 14% in Brazil (around 28'000 new cases), 9% in Indonesia (more than 17'000 new cases) and less than 1% in Cambodia with more than 400 new cases recorded.