The Flames of First Love Sparked Anew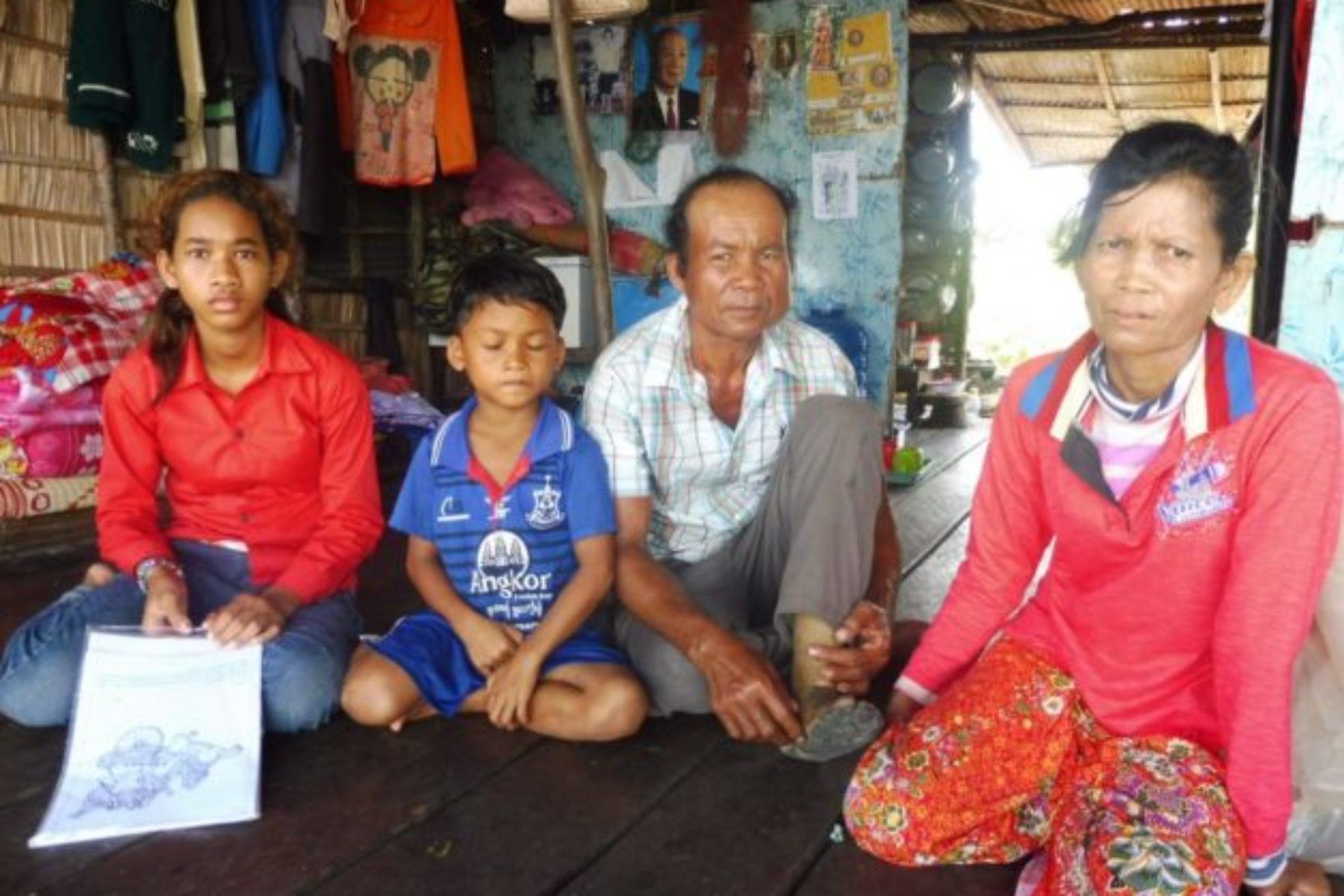 The Flames of First Love Sparked Anew
They were parted for a long time but Nanh and Ban reunited 8 months ago after going through many hardships in life. Nanh was affected by leprosy, which has left her with stumps, while Ban was sent to war after the Khmer Rouge regime and lost a leg after stepping on a landmine.
Today, the two lovers are living with two children, Pisey and Tuna, in their little floating house on the Tonle Sap lake, one of the richest fisheries in the world, in the heart of Cambodia.
They met in Battambang, the city of romance. They were not even 20 yet. It was love at first sight and they decided to bind their lives together. Ban knew that his future spouse was affected with leprosy. Cambodia was still at war as it emerged from one of the worst genocides of the century under the Pol Pot years. Enlisted in the government army, Ban was sent to the Northern border, near Laos. Nanh stayed in Battambang to look after her elderly mother. Three years later, the young woman was informed by messengers that her betrothed had died. Thrown into profound sorrow, she carried out the religious rituals to ensure that the soul of her beloved rests in peace.
Six years passed. A suitor asked for her hand and brought her to live in a floating village on the Tonle Sap. Two children were born of their union, Pisey who is now 14, and 8-year-old little boy Tuna. The family lived frugally from fishing. But fate struck again: Nanh's husband had a heart attack on his boat, fell into the water and drowned. Nanh found herself alone with her two children, with hands and feet now gnawed by leprosy.
"I should have left to seek treatment sooner. But my mother lost three children under Pol Pot, so she wouldn't let me go. She was too afraid to be apart. It was only after she passed away that I went to the hospital. I was 29 years old and my children were already born."
Thanks to two surgeries at the Kien Khleang center run by CIOMAL, she was able to recover some mobility in her limbs. Then, CIOMAL social workers offered to support her daughter Pisey's education with a scholarship.
The young disabled widow kept fishing. When the waters rose during the rainy season, she had to face alone the snakes, rats and other insects that would come and take shelter in the floating houses.
Then, on an April day in 2017, Nanh found out that her first love, Ban, was not dead and was living in the Battambang region. Ban tracked her down and after finding her phone number, kept calling her all the time. He told her that he lost a leg during the war. Ban was married and Nanh did not want to disturb their union. But Ban spoke with his wife and one day, he arrived at Nanh's. He never left.
"I've talked with his wife several times," she says. "We consider ourselves sisters. I am willing to share Ban with her but he doesn't want to leave me. My life has changed with him by my side. He helps me fish even if he has no experience. He loves my children and they view him as a father."