Love Story in Battambang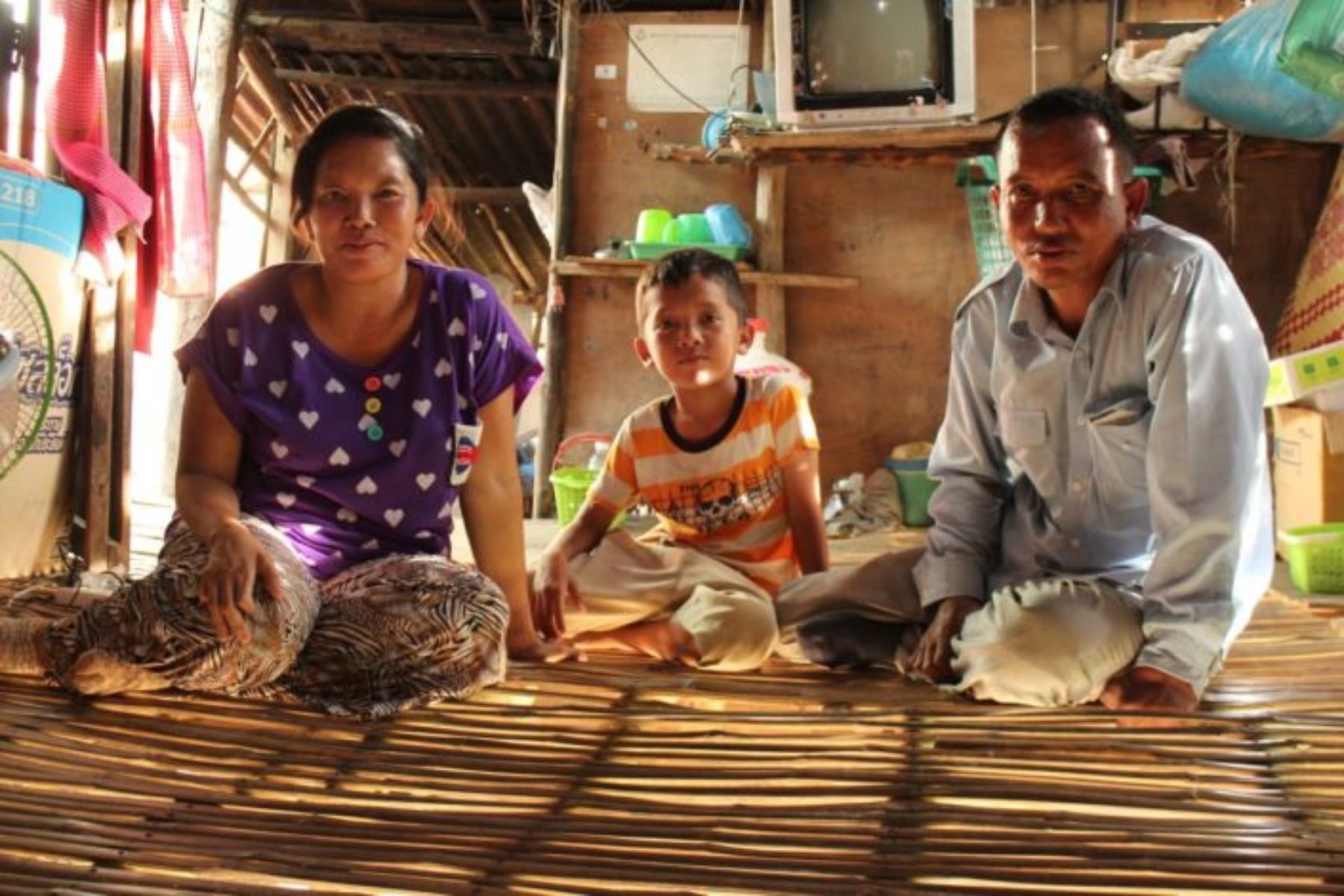 Love Story in Battambang
They live in a small house made of bamboo and wood and covered with corrugated metal. At first glance, nothing sets this serene couple apart from their neighbors living on the outskirts of the town of Battambang. And yet, Cham Samnang and his wife Sim Ra have an extraordinary story – both of them were affected by leprosy. However, they had to adjust their daily lives to the after-effects [of the disease] which they both continue to live with.
Sim Ra was barely 17 years old when the first symptoms of the disease – white spots – appeared on her body. It was in 1990, when she still lived in Prey Veng. But it was only 13 years later that a doctor sent her to the rehabilitation center of Kien Khleang run by CIOMAL and located in Phnom Penh. It was there that she underwent multiple surgical procedures on her fingers that had become gnarled as well as on her eyes as she could no longer close her eyelids. She has now recovered mobility but she must be extremely careful as significant areas of her legs and arms have become insensitive, which means that she may burn or injure herself without realizing, which may then be followed by a serious infection.
It was in Kien Khleang that she met her now husband, Cham Samnang, who had to deal with even more severe after-effects. When white spots appeared on his body, while he was still a child, he was given penicillin. In 1995, his whole world fell apart when a diagnosis was reached: it was leprosy. Already, his face was deformed, his hands had become mere stumps, and his dangling feet that had become insensitive prevented him from walking.
His father heard about Kien Khleang and sent him there in 2000. There, Cham Samnang underwent various surgeries and treatments for five years, as he also had several ulcers on his feet that developed after he sustained injuries while working in the fields.
Despite his ill health, Cham Samnang couldn't help but notice the pretty and reserved Sim Ra in the halls of the hospital. He then started courting her assiduously. Reticent at first, Sim Ra ended up succumbing to her suitor's patience and kindness.
In 2005, the couple settled in Battambang. A boy, Chan Visal, was born to their union. At first, the couple lived together without being married but Cambodians believe that unmarried couples are visited by ghosts. So, as soon as he was able to, Cham Samnang offered his wife a religious ceremony to keep evil spirits away from their home.
The couple is expecting another child by the end of 2014. Sim Ra works as a cleaner at the tuberculosis clinic of Battambang for 140 dollars a month. Cham Samnang works as a moto-taxi for about 2.5 dollars a day.
CIOMAL caseworkers who visit Chan Samnang and Sim Ra regularly plan to help the family by sponsoring their son for school and built them a house.